This time we talked about pitfalls of not following the Phases of the improvement processes of both Lean and the natural cycles, bringing the two approaches closer together, comparing the similarities. It also showed that all the phases are so intricately connected that none of them can be left out.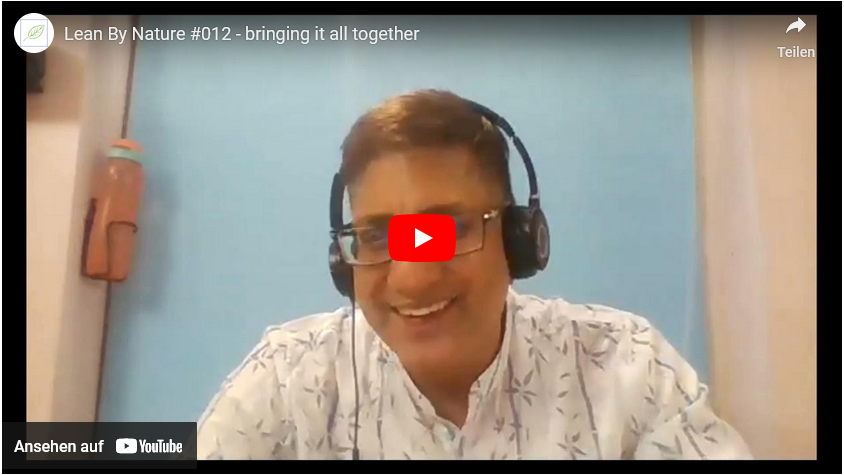 Due to privacy reasons, this video is not directly embedded in this page.
You need to click on the image to open the link that leads to youtube.
00:00:12:26 Intro: What kind of animal or plant do you feel most drawn to? And what was our experience with them?
00:06:42:07 Lean: what's missing if we miss a step?
00:13:21:00 Comparison Lean vs Natural cycle
00:14:21:15 Natural cycle: intro/recap
00:15:17:15 Natural cycle: what's missing if we miss a step?
00:29:49:06 Reflections
00:33:46:14 Next steps
for any questions, comment here, or send them to connect@leanbynature.org
you can also sign up to our list to be informed about upcoming calls to join on Zoom.