What does a Lean organization look like and what des it mean to be lean at a personal level. What is the first step of the improvement process which is to define the improvement initiative along with possible benefits, timelines, scope, resources required in order to gain commitment.
Also Exploring the parallel between the nature connection, the importance of aligning everything towards the common goal and how proper planning helps to get started – well in line with the saying 'well begun is half done'.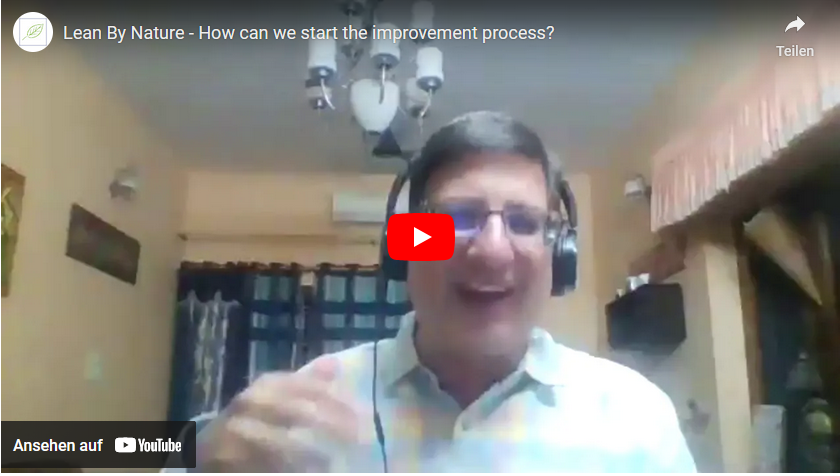 Due to privacy reasons, this video is not directly embedded in this page.
You need to click on the image to open the link that leads to youtube.
00:00:00 Welcoming, Recap, etc.
00:06:45 starting the improvement process with Lean
00:12:09 implementing it into the personal life
00:16:45 Nature aspect of setting the scope
00:24:57 reflection, outlook for next call
for any questions, comment here, or send them to connect@leanbynature.org